Blended Development
sBlended Idea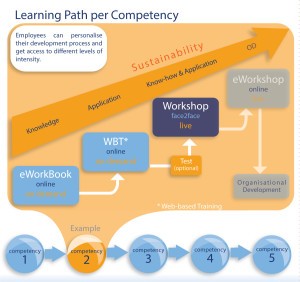 We give you a healthy and highly effective mix of on- and offline modules. The process starts by giving all your participants a common understanding of terminology and tools – so right from the start they're talking the same language. We reinforce this with practical (online) experiential learning – applying the lessons directly and immediately in the workplace. So, even before the face to face training, you're already getting practical results and benefits. This makes the "live" training all the more effective. Online learning happens on demand – whenever the participant needs it. The "live" workshops bring everyone together to hone those lessons and drive priority, focus and consistency across your organisation. The result is effective and company-wide, and truly sustainable.
Features and Benefits
By engaging with our unique process and proven development method, your people experience a number of benefits. Organisational Value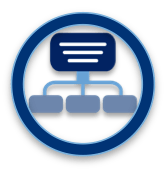 Roll out a programme to groups / audiences worldwide in real-time
Reach 100s of people simultaneously
Minimise negative impact on the organisation / operations
Lower travelling and accommodation costs
Increase your leader's international mobility
Start creating a learning organisation
Make this part of your induction to bring new leaders up to speed more quickly
Value for the People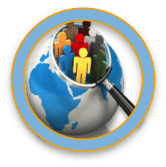 Speak the same language as your peers when it comes to leadership
Co-lead employees from other areas more quickly / effectively
Drive international initiatives more easily through a common mindset
Ease the impact on teams through bite-sized modules
Start developing and working in a learning culture
Individual Value
Learn at your own speed and make learning flexible
Bite-sized learning nuggets, easy to digest during working times
Build a tool-set and access information 24/7
Focus only on what you need and receive practical advice, explanations and tools
Increase your (international) career development opportunities
Service and Solutions
Do you want the performance and results that come from focused and excellent leadership? Do you want the benefits that come from a company-wide, consistent understanding of leadership? You can achieve this by developing the following 5 leadership competencies globally and translating them into local behaviours.